<![if !supportEmptyParas]> <![endif]>
Oilfield Manufacturing
<![if !supportEmptyParas]> <![endif]>
CR Industrial Machine Works LTD
1311 Spruce St., Campbell River, BC, V9W 3L6
Ph: (250) 286-1175

 

Fax: (250) 286-1134
<![if !vml]>

<![endif]>
<![if !supportEmptyParas]> <![endif]>
Manufacture – Modification – Recovery
<![if !supportEmptyParas]> <![endif]>
<![if !supportEmptyParas]> <![endif]>
CR Industrial Machine offers manufacturing under the direction of Original Equipment Manufacturers (OEM's).
<![if !supportEmptyParas]> <![endif]>
Our Vancouver Island location provides a readily available workforce for Alberta based Oilfield OEM's.  By working very closely with the manufacturer's machine shop staff, we have been able to offer this complementary service, helping the OEM meet production schedules and still maintain high quality standards.  Project fixtures and jigs are billed out when required and remain the property of the OEM.  All proprietary information is kept in the strictest confidence!
<![if !supportEmptyParas]> <![endif]>
<![if !supportEmptyParas]> <![endif]>
<![if !supportEmptyParas]> <![endif]>
<![if !supportEmptyParas]> <![endif]>
<![if !supportEmptyParas]> <![endif]>
<![if !vml]><![endif]>
Derrick Hook and Block
<![if !supportEmptyParas]> <![endif]>
<![if !vml]>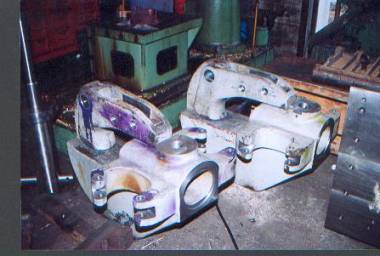 <![endif]>
<![if !supportEmptyParas]> <![endif]>
<![if !supportEmptyParas]> <![endif]>
<![if !supportEmptyParas]> <![endif]>
<![if !supportEmptyParas]> <![endif]>
<![if !supportEmptyParas]> <![endif]>
<![if !supportEmptyParas]> <![endif]>
<![if !supportEmptyParas]> <![endif]>
<![if !supportEmptyParas]> <![endif]>
Manual Tongs
<![if !vml]>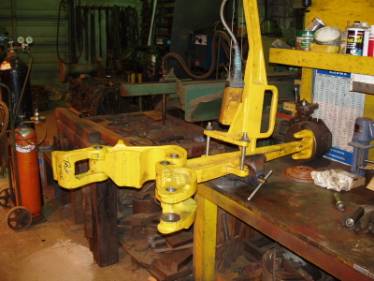 <![endif]><![if !vml]>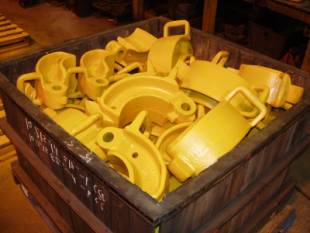 <![endif]>
Proofing set for quality control, machining fixtures made in
<![if !supportEmptyParas]> <![endif]>
<![if !supportEmptyParas]> <![endif]>
<![if !supportEmptyParas]> <![endif]>
<![if !vml]><![endif]>
Spinner Housings
Set of 9 boxes shipped ready for machining on
OEM's CNC equipment
<![if !supportEmptyParas]> <![endif]>
<![if !supportEmptyParas]> <![endif]>
<![if !supportEmptyParas]> <![endif]>
<![if !supportEmptyParas]> <![endif]>
<![if !supportEmptyParas]> <![endif]>
<![if !supportEmptyParas]> <![endif]>
<![if !supportEmptyParas]> <![endif]>